My machine crapped out on me Saturday morning, so I just finished taking it to the repair shop. I know I have an addiction to sewing, because I was more than a little stir crazy this weekend without it. To ease my anxiety, my husband bought the 1st season of Modern Family and in 1.5 days we watched from the pilot episode, all the way up to the one that aired last week (we streamed the 2nd season from Hulu Plus). Why did we take so long to get into this show? I've probably had 20 different people tell me I need to watch it over the period of a year, but still dragged my feet for some odd reason.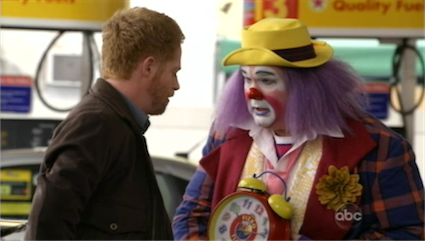 I think my favorite episode is "Fizbo". I laughed so loud at the scene at the gas station that I woke Ray while he was napping next to me. I love Cam so much. I wish he were a real person so I could be his best friend.
So yeah...this will be a fairly quiet blog week for me, but I'll try and give you updates on my slow 'n' steady
hand work
as it progresses.