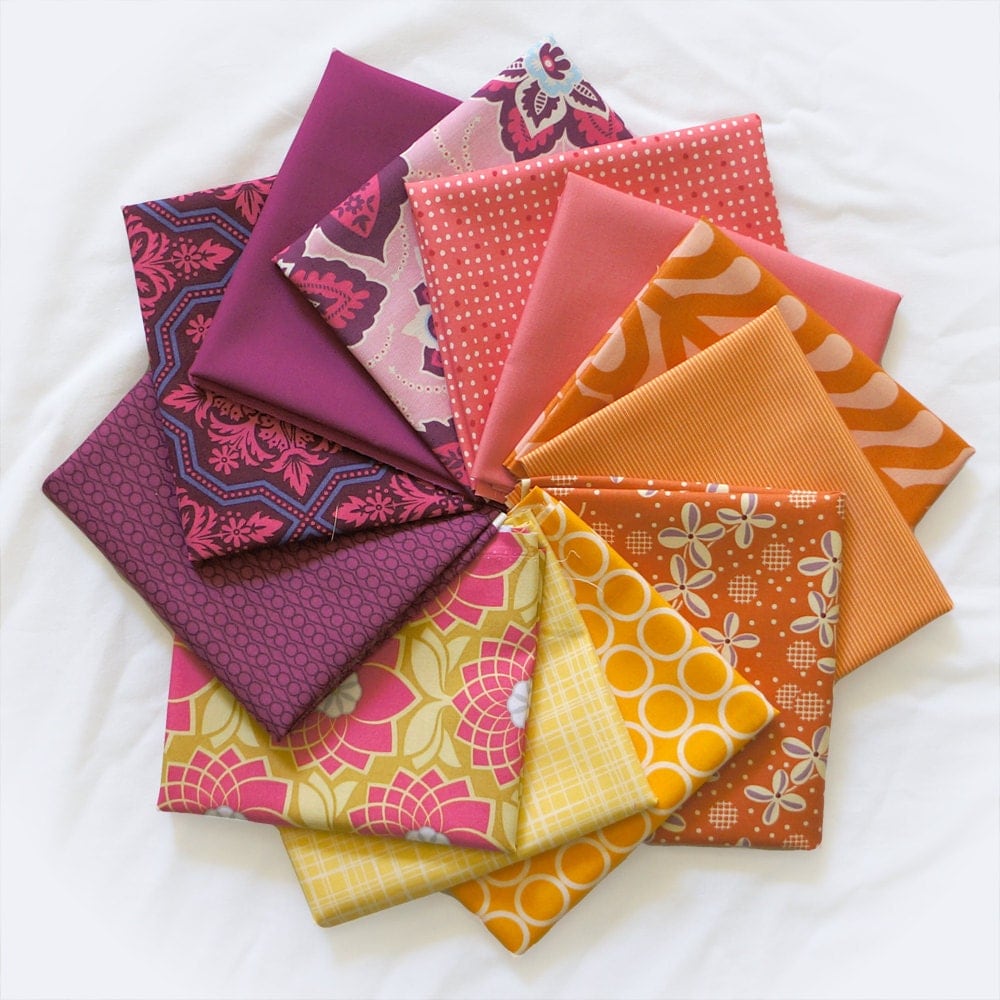 A while ago my friend Brenda at
Pink Castle Fabric
asked me to put together a blogger bundle for her, so I pieced together the
Summer Blooms bundle
you see above. I'm seriously in love with all the saturated colors! I'm going to be whipping up a new quilt with it soon...and I think I'll be pairing it with a white solid because it will set off all the bright colors nicely :)
For those of you who might be interested in where I start when I'm putting together a bundle for a new project, I'll talk a little bit about my source of inspiration. It's rare that I sit down in front of my stash with a blank slate and think, "oh I'll use this color, this, and this". Usually I already have an idea in mind from something I've seen on the internet or around town. Much to Ray's embarrassment, I'm ALWAYS taking random photos of displays in stores, cool shapes & patterns I see, and fun color pairings with my phone while I'm running errands.
Then I go back and save the photo to my computer for future reference. For this particular bundle, I used a Crate & Barrel
pillow
I've been lusting over for a while (man I miss having a local Crate & Barrel!). I pulled up a picture of the pillow and the Kona
swatch page
, and started matching colors - it's really as simple as that! I played with them a little bit (softened the pink), but for the most part stayed true to the color scheme found in the pillow.
If choosing fabrics is something you struggle with, you should try this next time - Pinterest is really great for comparing photos side-by-side if you don't have the software for it :) And if you need more help, you can always refer to Jeni's great series called the
Art of Choosing
.